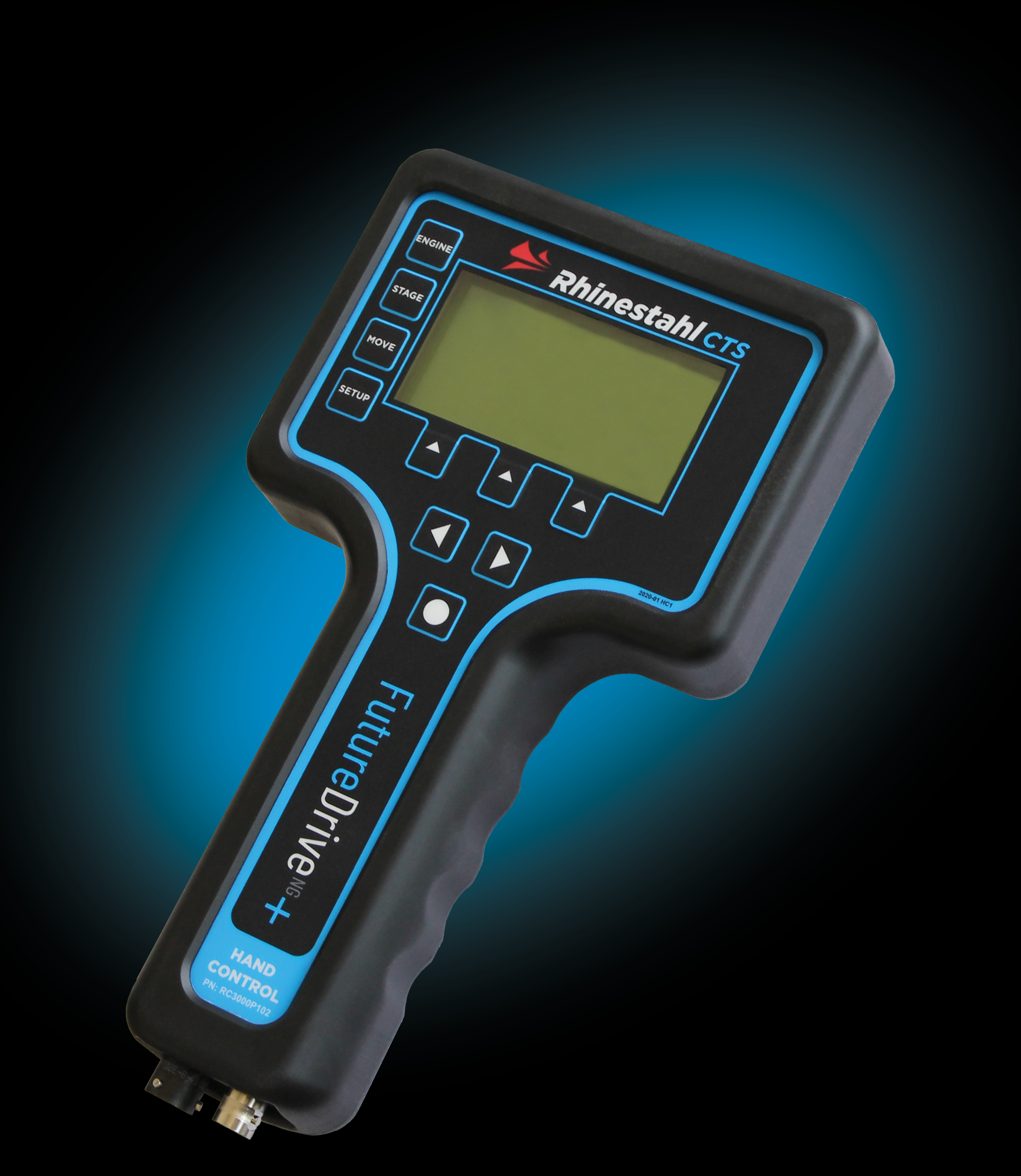 March 18th, 2021
FutureDriveNG+ features customer-driven upgrades to Rhinestahl's electronic turning tool
Rhinestahl CTS is excited to release FutureDriveNG+, a significant upgrade to the industry-leading electronic turning tool. This tool does the laborious work of turning a turbine engine's shaft to facilitate inspection and repair of compressor and turbine blades.
Since its initial launch, FutureDriveNG has allowed customers to complete their engine borescope inspections with a single technician, reducing shop costs and labor inspection hours by over 50 percent.
The new and improved FutureDriveNG+ is the result of a year-long exercise of gathering feedback from customers, said Principal Design Engineer Hicham Mouti.
"We asked customers what would make the tool better and more user friendly." Mouti said. "Customers told us what caused them delays or troubles while using FutureDrive. We took their requests and turned them into actual product improvements."
Here is an overview of new FutureDriveNG+ features:
Better resolution and more precise positioning for lens captures: With an improved motor encoder, FutureDriveNG+ more than doubles the number of readings you can get per resolution. It also significantly increases the accuracy of blade positions (now within two millimeters) for the lens to capture for inspection.
New boroscope communication: FutureDriveNG+ communicates with the boroscope to tag the blade number, stage number and engine name on all blade images. Now inspectors can quickly determine exactly which blade they are looking at, saving time and eliminating the possibility of human error.
New bi-directional continuous turn: Inspectors can set the number of turns in both directions and the speed. They can also change the speed of the turns without stopping the system.
New bi-directional incremental turn: Inspectors can use incremental turning for blade-to-blade inspection in either direction. They can change the direction and speed of turning at any time.
Increased dwell time: Inspectors can set the inspection speed at their desired rate for incremental turning. The new dwell time can go up to 99 seconds.
Resequencing for your top engine software: Your most used engine software now automatically appears first on the engine list in the hand control. You no longer have to scroll through a long list to select your most worked on engines.
Accessible battery pack with extended life: FutureDriveNG+ has new hand control housing so customers can replace the battery themselves and not suffer down time. In addition, the battery life is extended to last through 850 cycles, a 4x improvement.
Software system protection: FutureDriveNG+ protects its software system against incorrect upgrades. When a technician attempts to install a software upgrade, FutureDriveNG+ will verify the serial number. If it is the wrong upgrade for the engine type, they will receive an error message and the upgrade will abort. This prevents customers with large engine fleets from confusing upgrade types and damaging the FutureDrive system.
A larger Pelican Storm™ case: The new case can house everything you need for FutureDriveNG+ including an offset adapter and up to three engine adapters.
In addition, FutureDriveNG+ is the first electronic turning tool to be OEM certified by Rolls Royce and recommended for the Trent family of engines.
"The ultimate goal of these new features is to improve the safety, speed and precision of engine boroscope inspections," said Mouti. "Rhinestahl is pleased to help customers keep their engines flying reliably with FutureDriveNG+."
To learn more about FutureDriveNG+, visit https://www.rhinestahl.com/cts/commercial/futuredrive/.