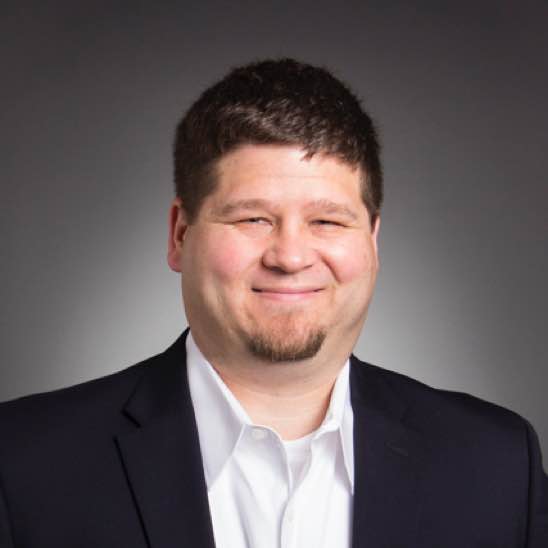 April 29th, 2019
Meet the Technical Expert: Tradan Chase
We bought tools, now what? You should never be left asking this question when it comes to repairing your multi-million-dollar engine assets. At Rhinestahl CTS, we don't just sell tools. We partner with our customers to evaluate and ensure that they are purchasing the necessary tools to keep their planes in the air.
From helping your team determine the best way to set up your repair shop, to providing tooling familiarization, our Technical Program Managers (TPMs) are there for you every step of the way. At Rhinestahl CTS, we partner with the engine OEMs to deliver the best outcomes to our customers globally.
Who is my TPM? Meet Tradan Chase:  
Tradan is the Technical Program Manager (TPM) for GE9X, GEnx, GE90, GP7200 and the GE Honda Aero joint venture engine, the HF-120. Tradan has more than 23 years of diverse experience in military and commercial aviation, holding positions within the U.S. Air Force, Airborne Express, ABX Air, Air Methods, Airborne Maintenance & Engineering Services, ATI Aviation Services and Maxus Capital Group. Starting as a mechanic and working in positions of increasing responsibility, Tradan possesses the knowledge of the process-oriented maintenance repair and overhaul environment, as well as the creative structure of the ever-changing aviation industry.
Tradan holds a Bachelor of Science in Technical Management from the Embry-Riddle Aeronautical University, an MBA from the Devoe School of Business, Indiana Wesleyan University, an Airframe and Powerplant License, and an FCC Radio Maintenance and Repair License.
How would you describe your position at Rhinestahl CTS?
As a TPM, I manage the GEnx-1B/2B, GE90, GP 7200, GE9X and GE Honda engine tooling programs and partner with the OEMs — GE, Boeing and Airbus. I work in conjunction with our sales team to evaluate our customer's tooling needs and develop a workscope customized to their unique requirements. The customer groups I work with are:
Airlines
Engine Maintenance Repair & Overhauls
Airframe Maintenance Repair & Overhauls
After evaluating our customers inventory, I can determine what tools they really need based on the OEM tooling list, which in turn, saves them money. I am also there to help the customer with shop set-up – from capacity restraints, to layout and sizing needs, I am there to make every part of their job easier.
My job doesn't end after PO placement; as a TPM, I am also there when the tools are delivered to assist with initial maintenance and to provide tooling familiarization. Any technical questions that arise through the life cycle of a customer's tools come directly to me.
If I had to describe my role in one sentence, it would be this: As a TPM, we are here to provide our customers with the best possible solution, extend our technical knowledge, and overall, make their job easier so they can focus on what matters most, keeping their planes airborne.
What is your background in the Aviation Industry?
I have more than 23 years of diverse experience in military and commercial aviation. I started out as an avionics technician in the U.S. Air Force, working on the F-15 Strike Eagle. I continued my fixed wing technician career with FCC, Airframe & Powerplant working with Airborne Express, ABX Air and then branching out into rotor wing with Air Methods.
At that point in my career, I decided to continue my education with Embry-Riddle Aeronautical University to obtain a bachelor's degree in Technical Management and an MBA specializing in Accounting through Indiana Wesleyan. This allowed me to take a different career path into leadership roles with Airborne Maintenance & Engineering Services as a Project Manager of Heavy Airframe Maintenance and Director of Component Repair & Overhaul. After completing my MBA, I worked for Maxus Capital Group as the Chief Strategic Officer of Aviation Lease & Finance before starting my journey with Rhinestahl.
What are frequent problems that customers encounter and rely on your knowledge to help solve?
The most frequent issues are ones in which the customer requires a champion to listen to their issues and be the middle man between them and the OEMs. This allows me to utilize my communication channels and technical abilities to educate both the customer and the OEM to provide a solution that works for the end user. This holds true no matter the life cycle stage of the engine program and tooling.
What is one thing you wished our customers knew about Rhinestahl?
How much Rhinestahl CTS cares about providing the right solution and the entire team that stands behind that solution. Aviation is a capital-intensive business and Rhinestahl CTS is one of the few companies that is looking out for the best interest of the customer. Over my 23 years of serving in this industry, it is rare that you find a company that looks out for the customer.